---
Management Team
Co-Founder, President and CEO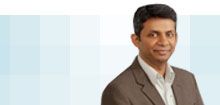 Ganesh Pattabiraman
With over 20 years of experience in technology development and management, Ganesh currently holds 7 patents; former Product Manager of Qualcomm's LBS Products; Director of Product Management at Mobio; responsible for deployment and commercialization of LBS & other applications to major BREW Operators. Ganesh holds an MBA from the Wharton School and a Masters in Electrical Engineering from George Mason University.
VP and Chief Financial Officer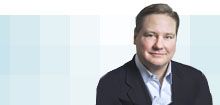 Eric Swank
With over 25 years of corporate finance experience in the technology arena, Eric has successfully developed and led the finance function in public and private companies, with capital formation and transactions totaling in excess of $2.5 billion. Most recently, Eric served as Chief Financial Officer for GTT Communications (GTT:NYSE), an international data telecom carrier and network integrator. Prior to GTT, Eric served as SVP – Finance at SkyTerra Communications, and as CFO of its predecessor entity, Mobile Satellite Ventures. Eric started his career at C-Tec Corporation, leading numerous finance, development and operational initiatives. Mr. Swank holds a Bachelor of Science degree in Finance, from King's College.
Co-Founder and VP Engineering (Hardware)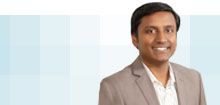 Subbu Meiyappan
Subbu has over 20 years of experience in design and development of complex hardware systems. Subbu was formerly a Principal Engineer at Qualcomm leading WLAN IC design teams. He also worked at Airgo Networks, Cisco Systems, Philips SemiConductors and VLSI Technology. He has 17 issued patents and several pending. Subbu holds dual Master's degrees in EE from Tennessee Tech and Stanford.
Co-Founder, VP Engineering (Systems)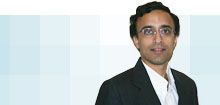 Dr. Arun Raghupathy
With over 16 years of experience in communication and GPS system design and development, Arun currently holds 6 patents; formerly Lead and Architect of TI's GPS System Engineering group; responsible for successful commercialization of three generations of TI's GPS chipsets; Qualcomm System Lead for receiver architecture. He holds a Ph. D. in Electrical Engineering from the University of Maryland.
VP Network Operations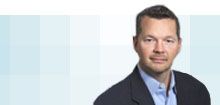 David Knutson
With over 25 years of experience in network deployment and operations, David joined NextNav from Connectiv Solutions where he served as EVP, Corporate Development and Strategy; formerly VP of Development for Cyren Call Communications; EVP at WFI, responsible for national network deployment and operations services; VP of Engineering and Operations at Telecorp PCS. He holds a Bachelor of Science from Virginia Tech.
VP Strategy and Development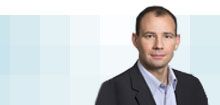 Christian Gates
With over 20 years of experience in finance and telecommunications, Christian joined NextNav from SkyTerra Communications, an integrated satellite-terrestrial communications company where he served as VP – Strategy; extensive experience in wireless and wireline communications; He began his career with Chase Securities in their M&A group. Christian holds a Bachelor of Arts from Dartmouth College.
VP Ecosystem Development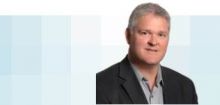 Tom Wrappe
Tom is a seasoned wireless and location executive with over 30 years' experience in the field, and has held diverse management and executive roles focused on converting breakthrough technologies to the mass market products. He was the lead product executive at SnapTrack, the inventor of Assisted GPS for cellphones, which was subsequently acquired by Qualcomm. Tom continued to serve as Senior Vice President, Marketing and Product Management for Qualcomm, where the A-GPS technology was embedded in mass market cellular chipsets that have since shipped more than 1 billion units to service providers worldwide. In addition Tom has served as a key executive for MCI's Personal Communications Group, the Texas Instruments Wireless Communications Business Unit, and Quantance, a leader in 4G power supplies. Tom holds an MBA in Finance from the University of Chicago and a BS in Electrical Engineering from Notre Dame.